Paul Janeway's Tour Essentials featured in Paste Magazine
Ever wondered what Paul can't go on tour without? Paste Magazine asked the frontman and you might be surprised by his answers!
 Paul Janeway of St. Paul and The Broken Bones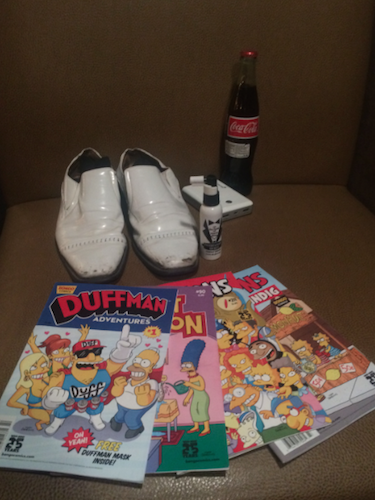 Photo courtesy of St. Paul and the Broken Bones
1. Mexican Coke – It's always refreshing because it has real sugar in it as opposed to American Coke. It reminds me of my childhood.
2. Duffman Comics – Who doesn't love Duffman and Simpsons comics? C'mon man.
3. White Antonio Cerrelli Leather Shoes – Best $15 I ever spent in Columbus, GA. They're great to dance in.
4. Birmingham Barons Hat – Triple A baseball team. I gotta represent Birmingham and it's a little piece of home I carry with me.
5. Entertainers Secret Throat Relief – Shhhh, don't tell anybody! It's a secret.
To read the entire article, click here.